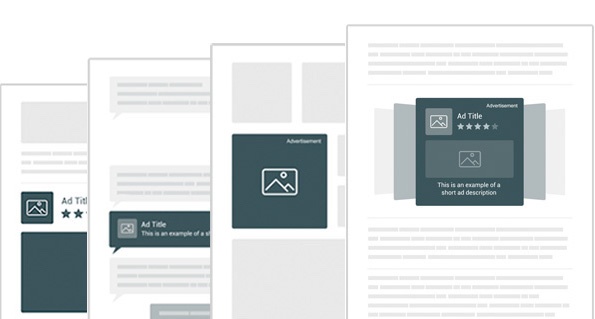 Native ads are attractive to publishers because they boast higher eCPMs and deliver better revenues than standard ad placements. Sounds compelling, right? There is one drawback, however - the technical realization of native ads is more complex than other ad formats.
Whereas image ads simply require single image creative plus a beacon that is called and displayed, native ads usually contain multiple creative pieces that need to fit the requirements of the native ad property. This means that larger-scale integration of native ads has been quite cumbersome for app developers…until now! Smaato set out to make this process a lot easier for you - enter our Native Ad Templates!
With our newest iOS SDK (8.0.4) & Android SDK (5.0.2) updates, you're now able to integrate six pre-defined native ad layouts (as outlined by the IAB, and represented in our SPX Platform) as templates into your app, saving you approximately 80% of setup time!